Induction Brazing and soldering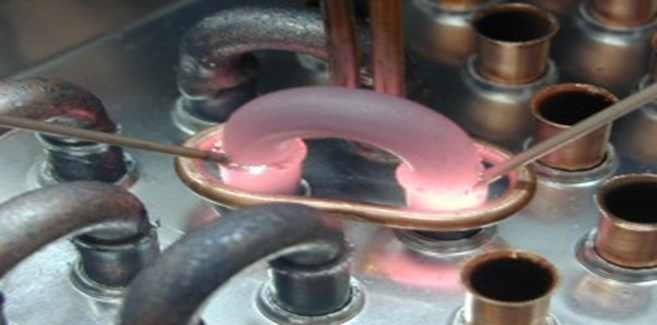 Induction Brazing offers great advantage in metal and material handling industry for various metal joining.
Magnetotherm Induction Brazing Machine offers more accurate heating, which is used to heat the filler material as well as brazing metal to the required temperature. Induction brazing technique which provides metal joining without changing the part structure.
Induction Brazing is used in various industries to improve the production and the manufacturing quality with the most outstanding system stability.
Magnetotherm is specialist in Induction Heating Machine for various application as below
Transformer Winding Brazing Industry in Wind Turbine.
Brazing of Gun
Brazing of Precise measuring Instrument
Joining of different material